If you are a vegan struggling with your keto diet, don't miss this ripple protein powder review.
Being a vegan/vegetarian might make it a whole lot more difficult for you to follow the keto diet.
Non-vegans usually have it much easier as they have plenty of options to get into ketosis faster and receive their dose of proteins every day.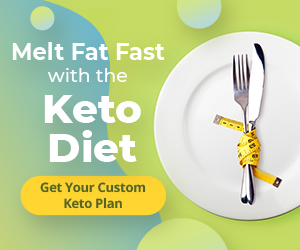 The lack of good plant-based proteins can be considered one of the reasons why vegans often find it difficult to stick to the keto diet.
If you are a vegan, read this ripple protein powder review now to know whether this supplement can or can't solve your problems.
KEEP READING…
What is

ripple protein powder?
Let us begin this ripple protein powder review with the most important fact…. Ripple protein powder is a plant-based protein powder!
This means it derives its proteins from natural sources.
It is super-high in proteins.
It is available in the form of powders as well as ready-to-drink shakes.
This supplement is completely sugar-free. And We suppose this could be what makes it perfect for keto dieters like you and us.
Let's now move further and check the pros and cons of this veggie protein powder, the ingredients present in it, and how it works.
Pros
Provides a rich source of plant-based proteins

Does not contain sugars

Stimulates fat burning

Promotes faster weight loss

Increases energy levels

Dairy-free, soy-free, nut-free, and gluten-free
Cons
The unflavored ripple protein powder has a grainy texture that you may not like
Customer reviews:
Most of the reviews of ripple protein powder are positive. One user has mentioned that he uses ripple protein powder regularly. The higher amount of proteins in it helps him feel energetic all day long.
Some users have mentioned that they found it to be more effective than some non-vegan protein powders. They have also appreciated its taste and how easy they find it to use this powder.
What does

ripple protein powder contain?
Pea proteins
Organic guar gum
Organic gum acacia
Monk fruit extract
The approximate nutritional content of ripple protein powder per each serving of 27 grams is as follows:
Calories: 100 calories
Proteins: 20 gm
Fats: 1.5 gm
Carbohydrates: 2 gm
Fibers: 1 gm
Sugars: 0
Natural flavors: 2% or less
Iron: 3 mg
Calcium: 108 mg
Potassium: 54 mg
How does

ripple protein powder work?
What makes ripple protein powder a must-try protein powder for vegans and keto dieters is its high protein content and the absence of sugars in it.
The high amount of plant-based proteins would help you to perform strenuous activities and support your weight loss efforts.
The healthy fats present in it are effective for stimulating ketosis.
The complete lack of carbs in this supplement is just perfect for your keto diet as it would deprive your body of its primary source of fuel and stimulate faster burning of fats.
Ripple protein powder would also help to control your cravings and thus, restrict your intake of calories and carbs.
Moreover, the delicious taste of ripple protein powder would help you satisfy your craving for sugars.
It would help you feel more energetic and reduce the urge to eat high-carb foods.
This would control your calorie intake and help you lose weight easily.(1)
Ripple protein powder:

Frequently asked questions
Is ripple protein powder gluten-free?
Yes, ripple protein powder is gluten-free making it a safe and effective keto supplement for patients with gluten intolerance.
Additionally, it is also free of dairy, lactose, nuts, and soy. Hence, people who have lactose intolerance or allergy to nuts can also use ripple protein powder without worrying about any side effects.
Are ripple protein shakes healthy?
Ripple protein shakes are healthy not just for keto dieters for all those who want to stay fit, improve muscle mass, and increase their physical performance.(2)
It is suitable for people who are looking for ready-to-drink shakes without the need to mix the protein powder in milk or smoothies.
Is vegan protein good for you?
Ripple protein powder offers a vegan protein derived from plant sources.
Each serving of ripple protein powder contains 20 grams of pea proteins.
Ripple protein powder is suitable even for non-vegans.
The higher protein content would help you feel fresh, energetic and reduce fatigue and tiredness.
It will help you follow the keto diet without the risk of serious side effects.
What does pea protein taste like?
Pea protein in ripple protein powder tastes better than other plant-based proteins.
It also has a higher nutritional value and is more sustainable compared to other plant-based proteins.
Ripple Protein Powder is available in three flavors: vanilla, chocolate, and unflavored.
You can choose any flavor based on your cravings and preferences. We checked the ingredient label of all three flavors and we was glad to find that vanilla and chocolate flavors have just 10 calories more than the unflavored version per serving.
This means you would be able to control your calorie intake even if you choose the flavored powders.
It would also help you satisfy your craving and keep you from indulging in high-carb foods.
How to use ripple Protein Powder?
Add 1 scoop of Ripple Protein Powder to smoothies or shakes and drink it.
It can also be mixed in liquids and added to dishes to improve the flavor and nutritional content.
Conclusion
Ripple protein powder is one of the best protein powders you can try while on a Vegan keto diet.
If you are looking for safe and effective ways to avoid fatigue while on a keto diet, try using ripple protein powder. It would prevent these side effects and also help you lose those excess pounds more easily.