That day has finally come! You have just gotten the hang of your keto diet, reached ketosis, and now you are invited to go eat out.
Panic alarms are probably ringing in your head right now with questions about how to remain on your keto diet while dining out.
You might be wondering: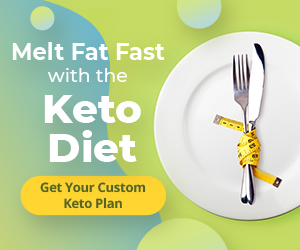 Can I even remain in ketosis or do I have to start from scratch? We know the feeling, we've been there, but it is a problem with solutions.
Luckily, options are teeming with great keto restaurants Sydney has to offer. This only leaves the matter of picking the perfect one.
So let's begin:
Understanding the Ketogenic Diet:
Let's get the basics right! The ketogenic diet, aka keto, is all about keeping your carbs low and your fats high. This fantastic combo sends your body into ketosis, where it burns fat for fuel, turning you into a lean, mean, fat-burning machine! But it's not just about the weight loss; the keto diet has also shown promise in improving energy levels and supporting various health conditions.
Why Opt for Keto Restaurants?
Here's the thing: dining out while on a keto diet can be a real challenge. Regular restaurants don't always offer the keto-friendly options you need to stay on track. That's where keto restaurants come to the rescue! These heavenly eateries are specially designed for keto enthusiasts like you, offering an array of mouthwatering dishes that align with your healthy lifestyle.
Exploring Sydney's Keto Dining Scene:
Sydney is a melting pot of flavors and food trends, and the keto wave is no exception. From bustling city streets to tranquil beachside locales, you'll find a plethora of keto restaurants waiting to delight your taste buds.
Asian Cuisine Keto Restaurants Sydney Locations
1. Zushi Barangaroo
Address: 10/33 Barangaroo Ave, Barangaroo NSW 2000, Australia
Phone: (02) 8072 7383
Open hours:
Mon – Sun: 12PM – 3PM (Last orders 2:30/2:45pm * Friday to Sunday 3-5pm bar open for drinks only
Sun – Mon: 5PM – 9PM (Last orders 830/845pm)
Tue – Thurs: 5PM – 9:30PM (Last orders 915/930pm)
Fri – Sat: 5PM – 10PM (Last orders 945/10pm)
Website: https://zushi.com.au/
A Japanese style restaurant in Sydney, Zushi Barangaroo has a long list of meals on its menu. Although Japanese restaurant implies rice, this food place has variations that exclude it.
On the other hand, Japanese food also means fish and seafood, which are great for a keto diet.
What's on the menu:
Tuna tataki – seared yellowfin tuna tataki, tamari ponzu, leek, shiso cress
Buttered toothfish – roasted toothfish, crispy leek, asparagus, teriyaki butter
Wagyu steak – grilled medium rare wagyu, shio koji, shiitake mushroom, crispy garlic, chives, nashi pear + apple soy
Grilled broccolini – broccolini, nori butter, white sesame
Edamame – green soy beans, sea salt + chili optionally
With locally sourced ingredients, they really bring a tasty twist to the plate, and we appreciate the wide variety of options. 
2. Baywok Catering
Address: 61 Majors Bay Rd, Concord NSW 2137, Australia
Phone: (02) 8765 0922
Open hours:
Monday to Sunday 11:30 am-9:30 pm
Website: https://baywokcatering.com.au/
Providing a mix of Chinese and Thai food, Baywok Catering is a well-established Asian eatery in Sydney.
As part of the keto restaurants Sydney list, a lot of their dishes go very well with the diet and help you maintain your ketosis streak.
Take a look at the menu:
roast duck Maryland + spicy fresh mango salad
baywok betel leaf – shredded green apple, lemongrass, caramelized coconut, nut
chicken satay pieces
warm beef salad – eye fillet steak, grilled eggplant, cherry tomato, lettuce, Thai herbs
They have an option to make your own stir fry by requesting what you would like to have in it. This is great for keto dieters as it allows you to pick and mix.
A casual place for good Asian food with the option to take them on for catering if you're so inclined. With a carb free option on the menu to help keto customers.
3. Manjits
Address: 10/49 Lime Street Sydney NSW 2000, Australia
Phone: 1300 626 548
Open hours:
Wed to Sun from 12-3pm
Tue to Sun from 5:30-10pm
Website: https://www.manjits.com.au/
With a history of 35 years of serving in Sydney, Manjits is an authentic Indian cuisine restaurant with many dishes that can be included within keto.
The menu includes:
tandoori chicken banjara – thigh fillet marinated in cream, fennel, cardamon, cauliflower puree
chicken madras – chicken, tomato, onion, fenugreek, garlic, curry
beef cheek vindaloo – 8 hours slow cocked cheeks, malt vinegar, fresh chilis
prawn pakora – Sri Lanka style battered shrimp, dried chili, curry leaves
lamb bharrah – lamb cutlets marinated in spices and aromatics
Offering traditional curries, with a plethora of aromas and spices, the better to spice up a keto diet.
With the possibility to dine-in, order, and takeaway, Manjits brings convenience and high-quality dishes.
4. Chin Chin
Address: 69 Commonweath Street, Surry Hills NSW 2010, Australia
Phone: 02 9281 3322
Open hours:
Monday to Sunday 12am – 11:30pm
Website: https://www.chinchin.sydney/
A fun and quiet venue lodged in the Griffiths building, the Chin Chin offers a southeast Asian themed cuisine.
With a focus on Thai food, they seek to serve a mix of flavors and accommodate many tastes.
Menu favorites:
kingfish sashimi with lime, chili, coconut, Thai basil
rotisserie pork belly with fennel pickle, pineapple hot sauce
steamed market fish with turmeric, lemongrass curry, baby bok choy
hot and sour Brussel sprouts with mint and red chili
fried squid Nahm jim with coriander and chili
Both the atmosphere and the menu are what make patrons return. Chin chin is one restaurant that offers quite an exotic assortment of dishes.
Learn more:
European and Aussie Keto Restaurants Sydney Based
5. The Bavarian
Address: World Square, Level 1/644 George St, Sydney NSW 2000
Open hours: Monday to Sunday 11 am-10 pm
Website: www.thebavarian.com.au
As the name of the restaurant suggests, the Bavarian offers a German-inspired menu and ambiance.
Some of the classic German food staples are a good match with the keto diet and this restaurant more that accommodates this.
From the menu:
Crackling pork belly – pork, red cabbage, onion jus, creamy mash, apple compote
Munich platter for 2 – crackling pork belly, pork knuckle, german sausages, chicken schnitzel, sauerkraut, red cabbage, creamy mash, apple compote, bier jus
Naked schnitzel – grilled chicken breast, garlic butter, forest wilted greens
Heidi's forest green salad – rocket, grains, almond flakes, olives, feta, sundried tomatoes, lemon, mint dressing
Wannabe a schnitzel – plant based schnitzel, Heidi's forest greens, balsamic glaze
Some other examples from the menu might need to have croutons or potatoes be left out. As for meat, it excels in diversity.
The creative names they have assigned to their dishes only showcase their quirkiness and friendly atmosphere.
6. Bon Vin Darlinghurst
Address: Stanley Ln, Darlinghurst NSW 2010, Australia
Open hours:
Thursday to Saturday: 5:00 pm – 12:00 am
Website: www.rubysdinerwaverley.com
French cuisine with wine pairing and professional recommendations, Bon Vin Darlinghurst provides great services.
Although French food with cheese, baguettes, and pastry, is not the first to jump at you when you look for keto options, we believe it can be versatile.
Meat mains are a staple of this cuisine and work as keto friendly when leaving out bread and potatoes.
A few choice meals:
Sydney rock oysters – lime ginger emulsion, shallot, chives
seared scallops – crisp pancetta, Jerusalem artichoke puree, truffle
market fish en papillote – lobster bisque veloute, Pernod, fennel, herbs + kipflers
beef – beef fillet, 12 hour beef cheek, braised red cabbage & chestnuts, beef glace
It's a more classy restaurant with a good quiet ambiance, which could be perfect for a romantic outing.
7. Sienna Marina
Address: 6/7-41 Cowper Wharf Roadway, Woolloomooloo NSW 2011, Australia
Open hours:
Monday to Sunday 7 am-11:00 pm
Website: www.siennamarina.com.au
Italian cuisine was the basis of this restaurant, but now it has incorporated many other influences as well, like Middle Eastern and Spanish.
Usually, Italian food screams carbs with all the pasta, pizza, or rice.
The good news?
Many of Sienna Marina's meals are keto friendly, and they have neatly separated meal plans on their menu. This means options for breakfast, lunch, or dinner.
We suggest you try:
Smashed avocado – avocado, feta cheese, two poached eggs, bacon, sesame seeds
Omelet – egg spinach, feta cheese, ham, cheese, tomato
Caesar salad – cos lettuce, bacon, croutons, parmesan, poached egg, anchovy
Lamb backstrap on a bed of green pea mash with white beans and mint
Tasmanian salmon with bok choy, cream, lemon puree, shaved almonds
Along with the great food, there is the added beautiful view of the wharf that the location offers.
8. El Jannah
Address: 4/8 South St, Granville NSW 2142, Australia
Phone: 1800491838
Open hours:
Monday to Saturday 10 am-12 am
Sunday 10 am-11 pm
Website: https://www.eljannah.com.au/
Peppered across the map, El Jannah are prime keto restaurants Sydney based, with plenty of options on the menu. With primarily meat dishes, salads and sides come in to complement meals.
With their very own restaurant specialty called charcoal chicken, they provide a dish in a variety of layouts.
We recommend you try their:
1/2 or 1/4 chicken
Whole chicken
Family meal
Whole chicken meal
The divided chicken medley of choices is great if you want to control your portions each day. Some meals come with either tabouli, coleslaw, or pickles.
Many of the meal options come with chips or bread, but it's a simple case of holding off on them to make it keto friendly.
9. Ruby's Diner
Address: Shop 1 & 2 179, 173 Bronte Rd, Waverley NSW 2024
Phone: 0432557407
Open hours:
Monday to Friday 7 am-3 pm
Saturday & Sunday 7 am-3:30 pm
Website: www.rubysdinerwaverley.com
With a highlight on whole foods and freshness, Ruby's diner offers healthy keto friendly meals. With street-side tables and mural decorations, the menu completes the cozy picture.
Since it's a diner it comes with some key choice takeaway coffees, along with tasty food.
Some menu options:
coconut chili eggs – scrambled eggs, split pea curry sauce, coconut, green chili, coriander sambol
raw breakfast salad – kale, broccoli, avocado, almonds, soft feta, mixed herbs, and soft poached eggs, bacon
zucchini salad – zucchini, snow peas, peas, mixed herbs, green sprouts, beetroot hommus, tamari nuts, seeds + haloumi + chicken
kale whale – apple, celery, kale, cucumber
Organic ingredients are the diner's staple in combination with the health oriented meal plans on their menu.
10. Pure Wholefoods
Address: 5/10 Darley Rd, Manly NSW 2095, Australia
Phone: (02) 8966 9377
Open hours:
Monday to Sunday 8 am-2:30 pm
Website: www.purewholefoods.com.au
A vibrant social locale full of warmth and smiles, Pure wholefoods provides an atmosphere that only gets better with the dishes on their menu.
Family-friendly space with a choice of organic coffees, teas, and smoothies. Within this list, there are also some great food options for the keto diet.
Key menu choices:
Pure omelet – 3 eggs, tomato, feta, tamari mushrooms, baby spinach, shallots, salt, pepper
Zucchini noodles, avocado mixed leaves, tomato, cucumber, carrot, pickled red cabbage, Spanish onion, sprouts, fresh herbs, seeds, herb tahini dressing
Frittata – egg, mixed roast vegetables, tomato, and feta
Bulletproof coffee with coconut oil
Conveniently close to the beach, the restaurant is a nice little stop to grab some fresh food and enjoy the day.
They do claim to invest in high-quality fresh ingredients, as the name also implies, to offer healthy tasty food to their patrons. 
Tips for Dining Keto in Non-Keto Restaurants:
Dining out at non-keto restaurants sydney doesn't have to be a challenge for keto enthusiasts. With a little know-how and some savvy decision-making, you can enjoy a delicious meal without derailing your keto journey. Here are some valuable tips to help you navigate the menu and stay on track while dining at regular eateries:
Prioritize Protein:
When perusing the menu, focus on dishes that feature protein-rich options like grilled chicken, steak, seafood, or eggs. Proteins are essential for your keto diet and will keep you feeling satisfied and energized.
Embrace Healthy Fats:
Don't shy away from asking for healthy fats in your dishes. Request dishes cooked in olive oil, butter, or ghee to boost your fat intake and add flavor to your meal.
Replace Carb-Rich Sides:
Most restaurant meals come with carb-heavy sides like rice, potatoes, or pasta. Politely ask your server to swap these sides for keto-friendly options, such as a side salad, steamed vegetables, or cauliflower rice.
Watch Out for Hidden Carbs:
Be vigilant about hidden carbs that may sneak into your meal. Sauces, dressings, and marinades often contain added sugars or starches. Request to have them served on the side, so you can control the amount you consume.
Choose Green and Leafy: Green salads with added protein make excellent keto choices. Opt for salads with avocado, nuts, seeds, and a generous serving of greens. Avoid croutons, candied nuts, and high-sugar dressings.
Go Bunless: Hamburgers and sandwiches are staples at many restaurants. Enjoy them keto-style by ordering them bunless or wrapped in lettuce instead. The lettuce wrap adds a refreshing crunch while keeping your carbs low.
Say Yes to Cheese:
Many non-keto restaurants offer dishes topped with cheese. Embrace the cheesy goodness as it adds extra flavor and a dose of fats to your meal.
Avoid Sugary Beverages: Sugary beverages are full of hidden carbs and can quickly kick you out of ketosis. Opt for water, sparkling water, unsweetened iced tea, or black coffee to stay hydrated and on track.
Ask Questions: Don't hesitate to ask your server about the ingredients or cooking methods used in specific dishes. They are usually happy to accommodate your dietary needs and answer any questions you may have.
Avoid Sugary Condiments: Be cautious with condiments like ketchup, barbecue sauce, and sweet dressings, as they often contain added sugars. Opt for mustard, hot sauce, or olive oil and vinegar for a keto-friendly twist.
Practice Portion Control: Restaurant portions can be generous, so consider sharing a dish or asking for a smaller portion. This way, you can still enjoy the flavors without overindulging in high-carb options.
Be Mindful of Alcohol: Alcoholic beverages can hinder your progress on the keto diet. If you choose to indulge, opt for dry wines, spirits, or low-carb beers in moderation.
Enjoy Your Meal, Guilt-Free:
Lastly, remember that dining out is a social and enjoyable experience. Embrace the company of your friends and family, savor the flavors of your chosen dish, and don't stress over minor deviations from your keto plan. One meal won't undo all your efforts!
By following these tips, you can confidently dine at non-keto restaurants while staying true to your keto lifestyle. With a little creativity and flexibility, you'll discover a world of keto-friendly options that cater to your taste buds and health goals.
Conclusions
Your keto diet will not leave you on the sidelines and you can eat out with friends fairly easily, in many different establishments ranging from multiple cuisines.
In essence:
We understand that it can be a little difficult to examine every menu closely for keto options each time you try out a new restaurant.
This keto restaurants Sydney list should provide you with the necessary resources to make your next outing easy.
In truth:
Sometimes it's just a case of holding off specific items in a meal that are not keto friendly, and restaurants are more than happy to accommodate. 
FAQs:
Up Next: 11 Best Keto Restaurants, Cafes and Takeaways in Melbourne (Low Carb Dishes)