Quick Comparison Table of Low Carb Bread Brands and Where To Buy Them!
| Brand Name / Carbs per Slice | Available At | Price Range |
| --- | --- | --- |
| Chompies High Protein Low Carb Bread (2g of carbs) | Safeway, Costco, Netrition | $$$ |
| Pepperidge Farm Light Style 100% Whole Wheat (9g carbs) | Target, 7 Eleven, Walgreens | $$ |
| ThinSlim ZeroCarb (7g carbs) | Walmart, Amazon, Netrition | $$$ |
| Sola Golden Wheat Low-Carb Sandwich Bread (3g carbs) | Slimfoods, Walmart, Amazon | $$ |
| Schmidt Old Tyme 647 (6g carbs) | Walmart, Netrition, Samsclub | $$ |
| Dave's Killer Bread (13g carbs) | Wegmans, Walmart, Sams Club | $$$ |
Who doesn't love the comforting taste and feel of bread? It's the simple pleasure that completes a meal. But, when you've committed to the keto lifestyle, that comforting slice seems like a distant dream. However, hold onto your toasters because that's not the end of the bread saga for you!
Low-carb bread is not a myth; it's a reality and a delicious one at that! And guess what? You don't have to hunt high and low to find it, nor do you need to break the bank.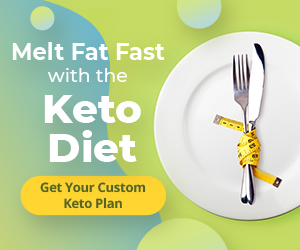 We've taken the guesswork out of where to find these keto-friendly loaves and how much you might spend.
So, get ready to sandwich your way into keto without tossing your carb count out the window!
Now, isn't that a slice of good news?
Eating Bread on Keto… Really!!!
A lot of people don't believe us when we tell them it is possible to still have bread while partaking in the ketogenic diet. However, not only is it true, it is pretty simple… once you know what to look for and where.
Let's Start With the Science of it All
Most people who follow keto limit their carb intake to less than 50g a day, typically less than 40. Regular, wonderful, carb-filled, freshly baked, or shelf bread will contain roughly 15-20g of carbs per slice. (*)This means one sandwich is closing in on taking up your entire allotted number of calories, not including the meat, cheese, and dressing on the inside.
With this information, you can see why keto'ers choose to cut this food out of their diet completely.
When following keto, you are required to stick to a specific diet plan.
70% fat
20% protein
10% carbs
By limiting your carbs, you will dramatically lower your blood glucose level, putting your body into a state of ketosis.
What is ketosis? This is when your body no longer has carbohydrates to burn for energy, so it begins burning fat.
Where to Buy Low Carb Bread
You can find low carb bread in just about any grocery store, health food store, or online. However, you can't always trust all low carb bread is tasty or really low carb.
To help you out, here are some of the best keto friendly bread options out there and the best places to look for them.
You can locate these brands and many more in most Big Chain grocery stores and local markets. We have also found tons of great products online and at high end nutrition stores.
Things to Think About When Choosing a Low Carb Bread
When you are choosing a low carb bread while following keto, it isn't always just carbs you need to pay attention to.
Things to think about include,
How many slices will you eat per day- Sandwiches, bread, butter, etc?
What will you add to your sandwich- Meat, cheese, condiments, etc?
Do you have allergies?
How much are you willing to spend?
Sandwich go-to's for keto the diet
Cheese- Cheddar, Swiss, Goat, Gouda
Meats- Salami, Ham, Turkey, Roasted Chicken, Bacon
Condiments- Mustard, Hot sauce, Avocado Spread, Mayo
Veggies- Onions, Avocado, tomatoes,  spinach
Learn more: Is Oroweat Keto Bread Really Keto? (Let's Find Out!)
FAQs
What is the Best Type of Low Carb Bread for Keto?
There are numerous low carb bread brands available today. Some of our favorites include Peperage Farm Light Style, Thin Slim Zero Carb, and Schmidt Old Tyme 647 Wheat Bread.
Where Can You Buy Low Carb Bread?
You can easily find low carb bread options at any local grocery store or online. You can also find these in specialty and health food stores.
Does Low Carb Bread Taste LIke Regular Bread?
Some low carb bread brands taste very similar to regular bread. However, because these products are made with very different ingredients, some will have a distinct taste. High quality low carb bread will taste great either way.