Quick Table of Where You Can Buy Low Carb Pasta
| Retailer | Available Brands | Price Range |
| --- | --- | --- |
| Walmart | Green Giant, SOLELY, Miracle Noodles, Palmini | $3.49 – $7 |
| Amazon | All Listed Brands | $3.19 – $7 |
| Thrive Market | SOLELY, Palmini | $4.99 – $8.59 (for 2 pack) |
| Target | Miracle Noodles, Nasoya | $2.69 – $4.59 |
Pasta is loved by many. It's a common dish in many homes. But, when you decide to eat fewer carbs, regular pasta has to take a back seat. The good news? Many people want low-carb pasta, so now there are a lot of options out there. In fact, there are more than 13 different brands selling low-carb pasta now!
But finding good low-carb pasta can be tricky. Sometimes, the local store doesn't have it. Or when they do, it might not taste good. And with so many choices, it can get a little confusing.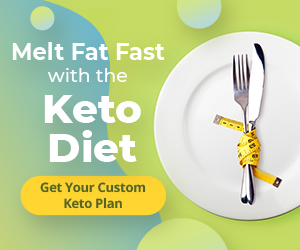 We're here to help! We looked at many stores and tried different pastas to give you the best advice.
In this guide, we'll share where to buy tasty low-carb pasta. We'll also give you some tips to pick the right one for you. Whether you love spaghetti or fettuccine, there's a low-carb pasta for you. Let's find out where you can buy it, so you can enjoy pasta without worrying about carbs!
Can You Eat Pasta on Keto?
Many people will automatically assume they have to eliminate pasta from their daily menus because of all the carbohydrates it contains. And when talking about traditional pasta, they would be right.
However, if you can pick up a box or bag of low carb pasta, you can continue to enjoy all of your favorite types of spaghetti dinners.
In one cup of regular spaghetti, you will notice it has,
221 calories
1.3g of fat
2.5g of fiber
8.1g of protein
43.2g of carbs
For most diets, these numbers actually don't look too bad, right? It has low fat, high protein, and few calories. Yet, if you are following keto, you probably started panicking when looking at the high number of carbs.
Keto'ers can only eat between 25 and 50g of carbs per day, so no matter where you are on this scale, regular spaghetti is a huge no-no.  (*)
Now, What About Low Carb Pasta?
Finding an actual, low carb pasta can be complicated because a lot of the products advertised as such still have between 20 and 30 grams. However, some brands are truly low in the carbohydrate department, offering up servings containing just 4-5 grams.
These options are almost always made from veggies, working undercover as noodles, and can sometimes taste almost as good.
Where to Buy Low Carb Pasta?
If you are on the hunt for low carb pasta, there is a good chance you will have to do a little research first.
What is your carb limit?
What types of imitation noodles are you willing to eat?
What toppings do you plan on using?
How much are you willing to spend?
You should also keep in mind that these noodles won't provide the same amount of protein and fat compared to regular ones.
Table Comparison of Low Carb Pasta Brands
| Brand / Main Ingredients | Net Carbs per Serving / Editor's Taste Rating (Out of 5) | Price Range / Availability |
| --- | --- | --- |
| Green Giant Veggie Spirals (Zucchini) | 2g / ★★★★ | $4 – $4.79 / Walmart, Amazon |
| SOLELY Organic Dried Spaghetti Squash (Spaghetti Squash) | 6g / ★★★★ | $4.49 – $7 / Amazon, Walmart |
| Miracle Noodles (Shirataki) | 3g / ★★★ | $3.49 – $4.59 / Various Stores |
| Nasoya Shirataki (Shirataki) | 5g / ★★★ | $2.69 – $3.49 / Various Stores |
| Palmini (Hearts of Palm) | 4g / ★★★★ | $3.99 – $8.59 (for 2 pack) / Various Stores |
These are our top five favorite brands, but they definitely aren't the only ones you can buy, nor are those the only places you can purchase them.
To find a good low carb pasta, do some research online, and you might end up having to order your food rather than grabbing it from a grocery store.
If you do go out shopping in hopes of grabbing a good low carb pasta, make sure you are looking in the sections dedicated to special diets. (We spent a lot of time browsing the shelves before we figured this out.) 
Learn more: Top 5 Low Carb Pasta at Coles
FAQs
Where are the best places to find low carb pasta?
You can find low carb pasta in most grocery stores, big chains, and small local ones. Always check their diet specific section, and if all else fails, check online.
What are the best types of low carb pasta?
There are a bunch of low carb pasta options available. We really enjoyed Palmini, Green Giant Veggie Spirals, and SOLELY Organic Dried Spaghetti Squash. However, the option you choose should depend on the types of ingredients you prefer.
How much does low carb pasta cost?
The price you pay for low carb pasta will change depending on the brand but most products will cost around $4-$5 bucks.