Quick Answer: You can find cauliflower rice in the grocery store in both the refrigerated produce section and the freezer section, often near other vegetable-based alternatives or frozen vegetables.
Some stores also stock it in the general aisles as shelf-stable versions. It's recommended to check the store's signage or ask an employee for assistance.
Cauliflower Rice may not sound like the most delicious dish in the world, but you would be surprised at how many ways you can dress it up, however, you will have to find it first.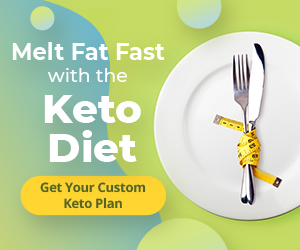 If you are on the hunt for a bag of frozen cauliflower rice or a container of pre-made rice, we have you covered. After spending quite some time navigating our way through the grocery store aisle and searching online, we have found all the cauliflower rice hot spots out there.
Take a look at the article below to find the best places to pick up a package of your favorite cauliflower rice fast, with a few bonus tips along the way.  
Where Is Cauliflower Rice in Grocery Store?
Before you can turn your cauliflower rice into a delicious dish, you first have to know how to find it. Of course, there are many stores that sell this product right from the refrigerator section. Other stores offer their own freshly made options.
Stores that sell cauliflower rice include:
| Store Name | Location/Section | Note |
| --- | --- | --- |
| Whole Foods | Refrigerator section | Sells in bags and pre-made products. Highly recommended. |
| Target | General aisles | Steam-in-bag rice. Affordable. Excellent ratings. |
| Walmart | General aisles | Offers several varieties, including riced broccoli. |
| Tops | Freezer section | Array of frozen riced cauliflower brands. |
| Dollar Tree | General aisles | Most affordable but requires additional seasoning. |
| Wegmans | Refrigerator section | High-quality brands and freshly pre-made options |
Whole Foods– Whole Foods sells cauliflower rice in bags and pre-made products. This rice is highly recommended by many.
Target- You can get steam-in-bag rice Cauliflower from Target for less than two dollars. It is affordable and has excellent ratings.
Walmart- Walmart Sells a few varieties of Riced Cauliflower, with Full Green being a popular option. You can also find riced broccoli there too.
Tops– Check out the freezer section in Tops Market. There, you will find an array of frozen riced cauliflower brands.
Dollar Tree– You can find the most affordable option at Dollar Tree. Although affordable, they are not the most flavorful. If you use this product, you will need plenty of spices and other ingredients.
Wegmans– Wegmans has a few high-quality brands of cauliflower rice and their own freshly pre-made options if you are lucky enough to find a store that sells it.
Are you an online shopper?
Many stores now offer the timesaving, less stressful option of delivery. You can shop from your favorite local stores and have them deliver your rice right to your home, often in under an hour.
Online Options for Cauliflower Rice:
| Online Store | Delivery Time | Note |
| --- | --- | --- |
| Every Market | Few days | Broad selection at varying prices. |
| Amazon | Depending on prime | Vast variety available. |
| Thrive | Few days | Health-focused online market. |
You can also purchase cauliflower rice from online stores like Every Market, Amazon, and Thrive. Although these places might take a few days to get you your items, you have a broader selection to choose from, and you can find them at a price you like.
How Much Does Cauliflower Rice Cost?
Cauliflower rice is more expensive than regular rice, but not by too much. And the price you pay will differ depending on a few different factors. (*)
Where you live
If you are buying home-made or store bought
How much will you buy?
How it is prepared (Plain, flavored, etc.)
With that in mind, anticipate spending around $0.25-$0.50 an ounce or roughly $2-$3 a bag. This is a pretty good price for healthy food selections. Most of the time, we find ourselves emptying our wallets just to eat a meal that won't kick us out of ketosis.
Make Your Own Cauliflower Rice
If you prefer to make your own version of this healthy meal, you can, and it is pretty simple to figure out.  Just look up a recipe online and follow it to a T.
Here is one of our favorite recipes you can try.
Wash and dry the cauliflower thoroughly and remove the greens.
Cut your cauliflower into large chunks and use a box grater to cut them down.
Pour onto a dry paper towel and press down firmly to remove access water.
Saute in a medium to large pan on top of the stove with a bit of extra virgin olive oil and a pinch of pepper.
Now they are ready to eat. You can make larger batches to meal prep or store some away in the freezer for later. Or you can make a single serving to enjoy for a healthy side or even a main dish as a delicious dish for one.
You can mix it up with various ingredients to make this option even more appealing too.
Learn more: How Many Carbs in Cauliflower? Is It Keto Friendly?
Best Ingredients to Add to Cauliflower Rice for a Delicious Meal
If you are interested in spicing up your cauliflower rice, consider adding various items such as meat, veggies, or sauces. Just make sure these are also keto approved.
Here is a list of our favorite foods to create a work of culinary art when we are looking to fill up on healthy low carb dinners.
Meats- Chicken, Beef, Turkey, Lamb, Game, Pork, and Veal
Seafood- Crab, Mussels, Lobster, Shrimp, Oysters, Scallops, Tuna
Dairy- Eggs, Cheese (Cheddar, Goat, Colby, Gouda, Mozzarella, Swiss, Parmesan, Provolone, Pepper Jack, Muenster)
Veggies– Asparagus, Eggplant, Avocados, Mushrooms, Radishes, Zucchini, Cauliflower, Broccoli.
Condiments and flavoring– Bullion, Hot Sauce, Mayonnaise, Mustard, Extra Virgin Olive Oil, Vinegar, Avocado Oil, Herbs, Spices, Duck Oil.
This is a short list of all the great, tasty, and healthy items you can add to your cauliflower rice. There are tons of fantastic recipes on the internet that can help you find a variety of meals suitable for all tastes.
A good tip to keep in mind is to always opt for fresh, in-season produce. Not only is this an excellent way to keep your fridge packed with healthy options, but it is a great way to support local farms.
FAQs
How much does a bag of cauliflower rice cost?
The price per container of cauliflower depends on brand, size, location, and type. However, you will spend around 25 to 50 cents per ounce.
Where can you buy cauliflower rice?
You can find cauliflower rice in most of your local grocery and department stores. There is also an array of online grocery stores to buy from as well.
Can you make your own cauliflower rice?
Yes. It is cheaper and fresher to make cauliflower rice from scratch. You can find an array of great recipes and methods online.